INTERNATIONAL CULTURAL EXCHANGES
CCIA Meeting With Canada Prime Minister Justin Trudeau
2016/06/07 11:14:38 From:China Cultural Industry Association
  On May 19, 2016, CCIA delegation met with Mr. Justin Trudeau, Prime Minister of Canada.
  President Zhang Bin indicated that with excellent Chinese cultural entrepreneurs, they have conducted several investment surveys on cultural industries in Canada, actively driven the establishment of a high-level platform for cooperation between excellent enterprises of China and Canada by promoting extensive connections between the cultural industries of China and the sectors of culture, commerce and tourism of Canada.
  Prime Minister Mr. Justin Trudeau recognized CCIA's efforts in deepening cultural and educational exchanges between China and Canada, and expressed the hope that social organizations would play even more important roles in exchanges between the two countries and in building think tanks.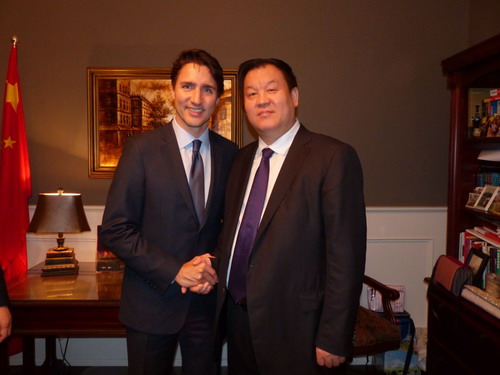 Mr. Justin Trudeau and Mr. Zhang Bin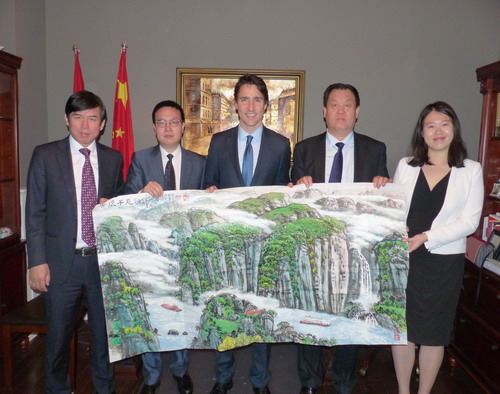 From left: Mr. Wei Wei, Co-Chairman of Canada China Chamber of Commerce Association; Mr. Jin Peng, CCIA Secretary General; Prime Minister Mr. Justin Trudeau; President Zhang Bin; Ms. Ji Jiqing, Deputy Director of International Liaison Department in CCIA