EXECUTIVE BOARD MEMBERS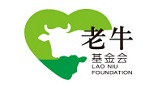 Lao Niu Foundation
EXECUTIVE BOARD MEMBERS
The Lao Niu Foundation is a private foundation established in late 2004 by Mr. Niu Gensheng and his family, using all of their shares and most of their dividends in the Mengniu Diary Group, which was founded by Mr. Niu Gensheng. The foundation is registered with the Inner Mongolia Autonomous Region's Department of Civil Affairs and supervised by the Financial Work Office.
The vision of the foundation is:"grateful hearts, improving ourselves by helping others,"and "responsible under heaven to nurture both people and nature."The mission is:"Education is fundamental to the nation; the environment is fundamental to life; philanthropy is fundamental to society."The foundation';;s primary focus is on environmental protection,cultural education,and the advocacy for,and development of, the philanthropic sector.The foundation is dedicated to creating a healthy and equitable environment for mankind–"guardians of the future throughout the centuries."
By the end of 2014,the Lao Niu Foundation had completed 153 philanthropic projects spanning many issue areas, and in cooperation with 129 agencies, organizations, and individual partners. Programs have been conducted in 29 provinces, and parts of the United States, Canada, France and Africa.The foundation has already dispersed over CNY 800 million (USD$127 million) in funding. The foundation's budget has increased at an average growth rate of 44.25%.The foundation's current assets total over CNY 4 billion (around USD 725 million).
The Lao Niu Foundation Board of Trustees' seven directors and one supervisor draw from all parts of the country and from various different sectors. Mr. Niu Gensheng is the honorary chairman. Mr. Zhang Xingsheng is the current board chairman, and Mr. Lei Yongsheng is the foundation's secretary general. Mr. Niu also currently serves as the vice president of the China Charity Forum, the executive trustee of China Entrepreneur Club, and as vice director of The Nature Conservancy (TNC) China Council.
The foundation currently has a total of 34full and part-time staff, and is divided into the following divisions: the Secretariat (iincludes the General Administration, Human Resource DepartmentArchive Center Information Management and Legal Department , as well as the Beijing Office),the Program Department and the Finance Department.
Proverbs/Charity Insights from Mr. Niu:
Small victories are based on wisdom, great victories are based on virtue; With the increase of wealth,comes an increase in responsibility; Helping people lets you walk the way of kindness; Let the benefactor be thankful for the beneficiary; If everyone does good, nothing will be bad; One's happiness is directly correlated to how many people love you.