MEMBERS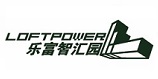 Zhejiang Creative Industry Investment Co., Ltd.
MEMBERS
Zhejiang Creative Industry Investment Co., Ltd. (Le Fuzhi Park) is located in Xiangyuan Road 28, Gongshu District,Hangzhou city of Zhejiang province, adjacent to the northern Software Park, close to the Moganshan Road, Shi Xiang Road, Shangtang flyover and the Beijing-Hangzhou Grand canal.
The park covers an area of 42000 square meters, a total construction area of 105888 square meters, was invested and developed by Zhejiang Loft power creative industry investment CO.LTD. The park consists of 12 blocks composed of unique buildings, respectively 2 of 5 - storey Commonwealth office building, honeycomb structure film base and 8 buildings standing headquarters business office villa, 16 layer business center. The whole park's building adopts the LOFT architecture, internal open space layout, maximize the utility rate and comfort. In addition, the park introduced the idea of EOD, high density greening environment, finally makes a unique ecological office space, and create a rich green healthy office atmosphere, bring the colorful life experience for enterprises.
The Loft power Creative Park is not only equipped with VRV central air conditioning system, telecom and Unicom telephone system with multiple lines and fiber network configuration, but also with business center, exhibition center, supermarket, graphic production center, restaurant, coffee and other leisure facilities, which meet the full demands of enterprises daily business and life services. For the software services, the Park absorbed the advanced management mode of property management from domestic and abroad, follow the " Serve you heart and soul " service concept, provide the enterprises with regular services such as public order, park cleaning, green conservation, engineering repair and other services, the park also has set up investment and financing, legal consultancy, information network, product display, policy information, business services, corporate communication, design R & D and other supporting services platform. Besides that, the park is also providing taxi booking, ticket booking, hotel reservation, flower purchasing, drinking water distribution business etc.
After years' cultivation and developments, the park made outstanding achievement in cultural, creative real estate and other fields. We now has successfully introduced more than 160 enterprises, covering four big industries such as information services, design services, high-tech and television advertising. With a good social reputation, the park establishes a good corporate brand image, and enjoy a relatively high visibility and reputation in the industry, and praised by leaders from all walks of life come who visited us. The park has received the members of Political Bureau of the CPC Central Committee, Secretary of the Central Committee, the Central Propaganda Department Minister Liu Yunshan, chairman of China Federation of Returned Overseas Lin Jun, secretary of Zhejiang provincial Party committee Zhao Hongzhu, Zhejiang provincial Party committee, Minister Cai Qi, secretary of Hangzhou municipal Party committee Huang Kunming, secretary of Gongshu District district Party committee, Hangzhou City Xu Ming and other central, provincial leaders. More than 100 society groups come to visit the company. The Park has won the "The advanced unit of the developing cultural and creative industries of Hangzhou", " College Training enterprise base of Hangzhou City ", "Cultural Creative Industry Park of Hangzhou ", "National Science and technology enterprise incubator", " High-tech Industrial Park of Hangzhou", "China';s top ten Creative Industry Park," "National culture industry demonstration base" and other honorary titles.
In the future development strategy of park, Loft Power Park will be dedicated to combine the creative culture with regional industry, to creat a highlands for Gongshu District creative industry platform and creative talent, so as to develop the park to become a unique creative industries incubator, innovative and entrepreneurial talent training base, and innovation achievements transformation demonstration base. To realize the transformation and industry upgrading, actively promote regional and park culture construction, finally make the park to be the center of high-tech industry ,modern service industry and cultural creative industry.