MEMBERS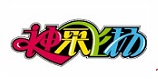 Hangzhou Flyhigh Play Land Co., Ltd.
MEMBERS
Hangzhou Flyhigh Play Land Co. Ltd. was found in 1992. Its predecessor is Hangzhou Hengtong Electronics Co. Ltd., and our business scope is mainly about indoor entertainment projects.
After devoting to it for more than ten years since the foundation, we have developed a complete industrial chain: research and development, management, manufacture and marketing. By now, we have got more than 20 Play Lands.
We set our mission to establish a health corporate image and promote the entertainment industry leading world, and we advocate the ideas of "Exercise, Health, and Happiness". We design "bright, open-handed, and fashion" store image to create a happy, interactive and participational entertainment atmosphere. This well meets the needs of people pursuing innovative entertainment, and has been widely welcomed by the people around. Since the foundation, we never got a violation, or a major accident.
Such a healthy and positive style not only made Flyhigh receive social recognition and support and highly admire by the entertainment industry, but also played a positive model of transforming the traditional entertainment industry, enhancing the image of the entertainment industry, promoting healthy development of entertainment industry, especially the video game industry had acted a growing role of gaining popularity for commercial real estates, what made many shopping malls build a strategic partner relationship with Flyhigh.
At the same time, we developed friendly cooperation with the international and domestic commercial giants such as SEGA(Japan), NAMCO(Japan), Auchan(France), The Simon';s(USA), LEMEN INT';L(HK.), China World Trade Corporation(CWTC), Wanda Group(PRC), China Resources(CR).We together learn from each others and innovate with keen determination, that made Flyhigh grow up to be the most influential national brand of indoor entertainment industry in China.