MEMBERS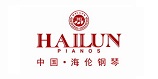 Hailun Pianos
MEMBERS
The Hailun Company was originally the Ningbo Piano Parts Factory. What began as a company that produced the most sought after, highest quality parts for pianos all over the world bas evolved into an award winning piano manufacturer.
Hailun employs the newest and most advanced technology available to the piano industry to produce their exceptional Musical instruments. With more than 20 years of successful manufacturing experience, Hailun has become the standard For Chinese piano manufacturing. Hailun';;s 430,000 square foot factory employees over 800 workers.
Since 2001, Hailun has invested heavily in Japanese digital equipment and production lines. During this productive year,Hailun also joined with Peter Veletsky a prominent fourth generation Viennese craftsman. Hailun';;s precise production Methods and the exceptional skills and long family tradition of Mr. Veletsky, established a Philosophy of producing pianos that is second to none. This on compromising insistence to achieve maximum quality and product excellence has made Hailun the piano choice of thousands allover the world. Since the partnership with Peter Veletsky, Hailun has retained the talents of well-known American piano designer/engineer George F. Emerson,Viennese piano tuning and voicing specialist Zlatkovic Sibin, French scale designer Stephen Paulello. These partnerships ensure long term quality, innovation, and artistic production at Hailun Piano.
The vision displayed by the Hailun Company has merged high-tech numerically controlled production, with the artistic and revolutionary assembly processes of the world renowned European and American piano tradition. With an astonishing 80% of Hailun';;s production being exported to the United States, Europe and Japan, Hailun Pianos have received international praise and acclaim.
In 2005, CCTV reported that Hailun Pianos had entered into the mainstream piano market with a quality instrument that meets European standards. Prestigious European owners such as the University of Music, Austrian University of Music Brussels Conservatories, Paris Chamber, Henry wood Hall London , Wien Music Seminar Vienna Music Verein, Vienna are experiencing the quality and performance of Hailun.With more than 260 piano dealers in Europe, more than 40 dealers in Japan, and a growing dealer network in the United States, the Hailun company is a global influence in piano manufacturing.
In 2005, the European Chinese Association held a peace celebration: Hailun Company was once again chosen and featured in a performance at the Golden Concert Hall in Vienna. This event was made more significant because it was the first time a Chinese made piano was featured in the Viennese Golden Concert Hall.
In 2006, the Hailun piano receives an award "China';;s Top Brand Name". This award, presented only once every three years, has only been awarded to three other manufacturers of China';;s 200 piano producing companies';;. This marks the First time that a privately held non-government company has been awarded this very distinguished honor.
On August 8, 2007, on the Beijing 2008 Olympic Games one-year countdown ceremony party, Hailun nine feet red trigon HG277 professional piano was dazzling, the world famous pianist lang lang and Sweden pianist Robert played adeptly and exquisitely seems to make the piano and themselves fused together, which become the highlight of the party.
In 2008, In the European music recording industry and music class selection authority awards and Germany gramophone magazine eponymous French Diapason magazine piano class gold tuning fork awards blind bomb selection, Helen WenDeLong Mod. 178 Professional II piano conquer many harsh world famous pianist, stand out among many European and Japanese brand piano with hundred years' history in the world. All the projects are the world';;s top six star gold medal, Hailun's perfect performance once again created a miracle.
Xi jinping, during his tenure of the the national leaders in zhejiang provincial party committee secretary, and the current zhejiang provincial party committee secretary ZhaoHongZhu has visited the company, gave high evaluation to the development of Hailun.
At The beginning of 2011, "HAILUN" Piano is included the highest level of the world piano quality rank consumption on United States "The Piano Book" of United States.
On June 19, 2012, Helen piano CO., LTD was listing in shenzhen stock, it is not only the first domestic private piano enterprise listed in the capital market, but also the first musical instruments company of zhejiang province listed enterprise.
As one of the cradles of the Chinese piano, people in Hailun believe that people in ningbo can build China';;s first piano, and can create world-class piano.