MANAGEMENT BOARD MEMBERS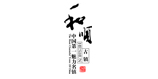 Yunnan Brilliant Heshun Tourism and Culture Development Co., Ltd.
MANAGEMENT BOARD MEMBERS
Founded on the basis of merger and acquisition of former state tourism company by signing an agreement with Tengchong government on Nov. 1st, 2003, Yunnan Brilliant Heshun Tourism and Culture Development Limited Company, is the only operator to run Heshun tourism and culture industry. With 120 million RMB registered capital and existing staff of 490 people, it has the sole rights to build and operate Heshun Ancient Town Scenic Region .
Located in the southwest of Tengchong, 4 kilometers away from Tengchong town, with a total area of 17.4 square kilometers and 600 years' history, Heshun Ancient Town has rich culture and natural resources and many famous scenic spots such as Heshun Library, Heshun Culture Alley, Wenchang Palace, Liu's Family Temple, Yunlongge Temple, Ai Siqi Memorial and Wanlouzi Civil Residential Museum.
For nine years, with an investment of 600 million RMB, the enterprise has summed up and practiced the Heshun Mode of "protecting the style and features, merging the culture, building the complement with moderation, and developing harmoniously". Culture is the soul of the scenic spot. With improved tourism facilities, now Heshun has became a bright spot of Yunnan cultural industry.
It now sets about building the project of "World Famous Heshun". The new projects with such themes as Wealthy Heshun, Brillant Resort & Spa Heshun, Heshun at Night, Heshun Volcano Scenic Spot and Heshun wetland Scenic Spot were under construction. Heshun will be an international tourism resort with world-class level in a near future.
Heshun has already been awarded as The Most Attractive Town in China, National Historical and Cultural Town, National Town with the Most Beautiful Environment, National AAAA Rated Scenic Spot, National Cultural Industry Demonstration Base and Advanced Collectives of the National Tourism Industry in recently years. In 2011, it was awarded as the Ten Most Influential Cultural Industry Demonstration Base by the State Ministry of Culture.