MANAGEMENT BOARD MEMBERS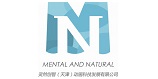 Tianjin Inspiration & Creativity Sci-tech Development Inc
MANAGEMENT BOARD MEMBERS
Tianjin Inspiration & Creativity Sci-tech Development Inc. is the first animation technology enterprise in Tianjin Sino-Singapore Eco-city National Animation Industry Park, which supply the service for the oversea film and animation company, such as 3D animation production, rendering, motion capture, stereoscopic film production and post-production.
The company's legal person Jason YF Wong was hired as an instructor for master of engineering major in digital media in Tianjin university computer software school in 2012. His core team founded in 2001, his team now has many professional qualifications: Avid video technology Tianjin support center, Autodesk AND (M&E) China animation technology development support center, AppleADE new media technology support center, Adobe animation certification technology support center. Our company has got a great achievement in Research and Development, Animation Education and Animation and Film production.
Our company has 25 people, and ninety percent people are undergraduate students, and most people are the compound talents good at production and research. They can not only complete the high level film and animation works, but also devoted themselves in the animation technology and new media research and development, which could supply the technology support to the companies at home and abroad.