MANAGEMENT BOARD MEMBERS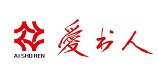 Shandong Aishuren Cultural Development Co., Ltd.
MANAGEMENT BOARD MEMBERS
Shandong Aishuren Cultural Development Co., Ltd. was founded in 1989, in the chairman founder Sun Yi';s leadership, has experienced the primitive accumulation of capital, reform of corporation and Corporation three key historical stage, beginning in 2000, the company made the decision to enter the strategic transformation, audio and video market, quickly set up a nationwide largest audiovisual chain distribution system. The company has the capability of sustainable development and the development of space in the main business competitiveness.
Shandong Aishuren Cultural Development Co. Ltd. has maintained a good development and growth, has set up Shandong Toastmasters audio books Co. Ltd., Shandong Aishuren educational software company limited, Shandong Province Education Technology Equipment Co. Ltd., Shandong Sred International Trade Co., Ltd. subsidiary. Has become the total registered capital of 60000000 yuan, the total assets of 1209000000 yuan, is known as the most development potential of large private group company.
Shandong Aishuren Cultural Development Co., the company has been developing major positive positive energy, as the Ministry of Culture named after the first batch of "national culture industry demonstration base" has been rated as "the genuine resist pirated advanced unit", "Shandong Province cultural market integrity culture business unit", "Chinese audio-video market consumer satisfaction with the top ten units", "the Shandong Province cultural enterprise thirty strong", in 2012 was named "Qilu culture creative Shandong brand 100", 2012 Shandong ten private cultural enterprises "and other honorary titles. And Shandong Province as a key cultural enterprises, has been recommended to participate in the Shandong province held in Beijing and Shanghai of Shandong province culture industry key project promotion.
Shandong Aishuren cultural development limited company is now the rapid implementation of the multiple expansion in the field of cultural industry. With the "cultural education" as the core, integrate the existing traditional business, the advantage of resources and market resources, education system, the development of culture integration, culture science and education content of network service platform as the main strategy, and Shandong province is listed as key cultural industry development projects, to form a new situation of spanning development.