MANAGEMENT BOARD MEMBERS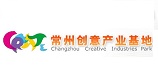 Changzhou Creative Industries Park
MANAGEMENT BOARD MEMBERS
As a new pillar industry accelerating economic restructuring and improving core competitiveness of city, the creative industries have been attached great importance and reached rapid development. Changzhou Creative Industries Park is the core area of Changzhou's creative industries. During several years, it has been endowed with 8 State Granted Honors including National Integration of Culture, Science and Technology Demonstration Base, National Modern Service Industry – Cultural Creative Industrialization Base, etc.
The Park takes China Dinosaur Park as the core with an area of 8 square kilometers. It has gathered over 500 enterprises and 20,000 employees, which focuses on developing industries such as software, animation, online game, internet information service, design service, international service outsourcing and creative tourism, and gradually forms industry clusters of software and information technology, animation, online games, and creative tourism.
Till now, the park has had 207 authorized Software Enterprises, 46 authorized Hi-Tech Enterprises, 27 State Identified Animation Enterprises, 3 Identified National Key Animation Enterprises, 3 Identified National Key Animation Products. It has completed 54 cartoons and 7 animation movies, among which 21 cartoons have been broadcasted on the CCTV and 4 films shown in the cinemas across the country. Besides, 23 cartoons entered the European, American, Middle East and Southeast Asia market, more than 50 animation works have won more than 100 prizes, such as the first prizes of the "National Excellent Animation Works", "Huabiao Film Awards", and so on. Many original animation products have sprung up, such as Popois, Litter Tibet Princess, Dino-Warriors.
In order to serve enterprises more efficiently, the park has established a series of public service platforms, some of which are supported by Nation and Jinagsu Province, such as China (Changzhou) International Animation and Art Festival, National 2D Paperless Animation Technology Service Platform, and so on.