MANAGEMENT BOARD MEMBERS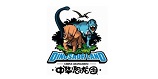 Changzhou Dinosaur Land Co., Ltd.
MANAGEMENT BOARD MEMBERS
The Global Dinosaur Town, covering an area of 100 hectares, is a new tourism landmark of East China specially created by the professional Dragon City Tourism Holding Group in 15 years. Located in the very center of Changzhou Creative Industry Base, the town integrates the theme park, culture performance, hot spring, recreational business and animation creation together. It includes finished projects such as China Dinosaur Land, Oak Bay (Golf) Garden Hotel, Water Trip of Three Rivers Three Parks and Dino-valley Hot Spring; and some projects in process like Kooca Suka Canyon City (the third period of the Dinosaur Land) and Dinosaur Town Theater; as well as other projects in plan such as Dino Water Town, Time City, Health Care Center and Commercial Estate.