EXECUTIVE BOARD MEMBERS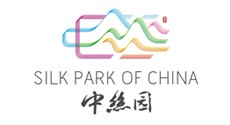 Shenzhen Silk Park&Cultural Industry Co., Ltd.
EXECUTIVE BOARD MEMBERS
Silk Art Creative Park of China (SAC Park ) is located in Nanling village which is known as China's first village, Longgang district, Shenzhen. SAC Park is National Cultural Industry Model Base. The project covers an area of 36 thousand square meters, with building space 42 thousand square meters.
SAC Park takes inheriting and propagating silk calture as purpose, which including design and make, research and innovation, exhibition and trading, leisure tourism, situational shopping, adolescent quality education and interactive experience, and it is the branch exhibition center of Shenzhen International Culture Industry Fair for many years.
Since foundation, SAC Park has obtained enthusiastic acclamation and great support from Ministry of Culture, Ministry of Commerce, China Silk Association, China Arts and Crafts Association, Suzhou University, China Arts Institute, Zhejiang University of Science and Engineering, Zhongshan University, association specialists and silk textile industry enterprise brands. It is a chief service platform of silk industry in China and high-grade silk business gift formulating trading platform.