EXECUTIVE BOARD MEMBERS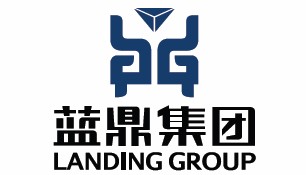 Anhui Landing Holding Group Co.,Ltd
EXECUTIVE BOARD MEMBERS
Since the establishment in 2006, Anhui Landing Holding Group Co.,Ltd (hereinafter referred as "Landing Group") has grown into a large enterprise group in the end of 2012 possessing total assets of 12 billion RMB and 21 subsidiaries, whose business centers on real estate development covering other fields such as mining investment, hotel and business operation, property service and landscape construction, etc and the controlling of Hubei Landing Holding Public Co.,Ltd (Landing Holding, 000971).
By adhering to the development principle of "Better Home, Better Life" and persisting in the core business real estate development, Landing Group has gradually built many Landing-series brands including "Tangxi Town" Huizhou-style garden villa, "Lake-side Holiday" high-end foreign-style house and residence, "Central City" urban complex, "World Agri-trade Square" new-type community market, etc with the total construction area of over 12million m2. Landing Group has been leading the sales record in Anhui real estate industry since 2010 and was also honored with the title of "The star of Top 100 China Real Estate Enterprises in 2013".
By abiding by the corporate value of "Sunshine, Responsibility, Credibility", Landing Group remains committed to the style of sunshine operation, responsibility foremost & credibility orientation, the pursuit of product quality & service quality and its mission & contribution to the society. Since establishment, Landing Group has made various taxes payment of around 1.4 billion RMB in total and many social, charity donation & sponsorship of over 17 million RMB.
Landing embraces all the seas into great accomplishment. Landing Group will put more emphasis on the mode transformation and quality improvement after achieving the "1st 5-year" leapfrog development and aims to build into a powerful enterprise group with comprehensive competence and plural industries in the 2nd 5-year period for the vision of the "sunshine enterprise, centurial Landing".