EXECUTIVE BOARD MEMBERS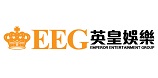 Emperor Entertainment Group
EXECUTIVE BOARD MEMBERS
28/F., Emperor Group Centre, 288 Hennessy Road, Wanchai, Hong Kong
The major businesses of Emperor Entertainment Group (EEG) include production and distribution of music publishing, talent management and concert production. The Group is also engaged in theater, film and TV production, multimedia and merchandise licensing and other businesses.
Since its establishment, EEG has served as a cradle of many of the most popular artistes in the entertainment industry. Artistes who are under the management of the Group include Nicholas Tse, Joey Yung, Leo Ku, Twins, Chapman To, Hins Cheung, Raymond Lam, William Chan, Sherman Chung, Vincy and Adason Lo. They are recipients of numerous awards and recognitions from various prestigious award giving bodies. These remarkable accomplishments have made EEG one of the market leaders of the music industry in the Asian-Pacific region.
EEG operates five music labels. In the past decade, they have distributed more than 1,000 music albums and audiovisual products with exceeding 20 million copies. Furthermore, the Group's artistes are not only excelling in music, film and television, they are also well-loved by advertisers with more than 600 popular large-scale advertisements and television commercials to their credit. The Group has also organized more than 500 performances with more than 4 million concert-goers, which proves the drawing power of its artistes.
EEG established the Emperor Entertainment Academy for Performing Arts in Hong Kong with the vision of nurturing young people who aspire to develop careers as performing talents or creative and backstage professionals. The school's curriculum covers a wide range of subjects including music, concert, play, television, film and broadcasting. Through the establishment of this school, EEG expects to create a new generation of creative talents as foundation for the Group's next stage of development.