MANAGEMENT BOARD MEMBERS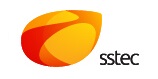 Tianjin Eco-City Investment and Development Co.,Ltd.
MANAGEMENT BOARD MEMBERS
Confirmed by Chinese Ministry of Culture, the National Animation Industrial Park (NAIP) is the first national-level animation industrial park. National Animation Industry Park was created through Strategic Cooperation between the Tianjin Municipal Government and Chinese Ministry of Culture.
Animation Park is located in Sino-Singapore Tianjin Eco-city. Sino-Singapore Eco-city is a flagship project cooperatively built by Chinese and Singaporean central government. It aims at energy conservation and emission reduction, low-carbon economy development and eco-city construction. By actively developing sustainable development, Sino-Singapore Eco-City is the first eco-city jointly built by different countries. As the representative of green industries, National Animation Industry Park is the first industrial park constructed in Sino-Singapore Eco-City. With distance of 45 kilometers from Tianjin and 150 kilometers from Beijing, National Animation Industry Park covers 1 square kilometer, and its total floor area takes about 770,000 square meters.
With care and guidance of governments and leaders at all levels, National Animation Industry Park has been open since May 27, 2011 after one-year effective construction. To promote the development of animation industry, National Animation Industry Park proceeds with several aspects, like technical platform, industry services and essential services. By establishing competitive industry supportive system, we positively drive the industry development in the park.
Under effective supports given by Chinese Ministry of Culture, Chinese Ministry of Finance and Tianjin Municipal Government, National Animation Industry Park puts up the Public Technical Service Platform that functioning at technical support, research and development, education and cultivation and exhibition and communication. Meanwhile, we also develop original incubation platform, training and communication platform, manpower recruitment platform and exhibition and business promotion platform. The industry park has been equipped with abilities of key-technique researching in animation production, animation talents cultivation and original projects incubation, etc. Famous enterprises as Mr. Cartoon Pictures, Original Force Animation, Huaman Brothers, Huayi Brothers, Bona Film, LeTV, Ku6, and Reader Group have been settled in the animation park. Currently, the formation of various cultural industries including animation, film and TV production, publishing, internet and advertising is accelerating in National Animation Industry Park.
| | |
| --- | --- |
| | |
| | |