MEMBERS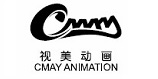 Chong Qing CMAY Animation Production Company (Co., Ltd.)
MEMBERS
Chong Qing CMAY Animation Production Company(Co., Ltd), was established in November 2005 to develop animation products of national independent intellectual property rights, and foster cultural creativity industry chain. The company';s main business areas are designing and developing film and TV animation, comics, games software and relative derivatives.
The affiliated animation training school is devoted to the professional training of various types of animation talents.
(The subsidiary animation school is engaged in training kinds of animation talented people.)
By 2007, CMAY Animation has a professional production team of around 300, including120 permanent staffs. The company';s annual capacity of 2D and 3D (three-dimensional )animations is up to 5,000 minutes,
At the end of this time, the company has altogether produced 3D animation series "Jiligulu Baba cat"; 2-D animation series, "spicy family", "Tico"; flash video series "The Magic"(Illusion) ; the competitive 2-D cartoon series "The Mysterious Moon"; and the 2-D cooperation film "Baby vanguard"(Baby Pioneer), "Momo", the total production is over 10,000 minutes.
In (year)2006, Company ranks of the national top ten animation production.
(Company's animation production ranked Top Ten of the country.)
In (year)2007, Company ranks of the national top five animation production.
In August 2007, the animation industry base, claimed by Chong Qing CMAY Animation Production Company was formally approved by the State Bureau of Broadcasting, Film and TV and granted "national-level animation industry base."
(In Aug. 2007, the State Broadcasting Film and Television Administration officially approved the animation industrial base applied by Chongqing CMAY Animation Production Co., Ltd as "State-level Animation Production Base".)
In 2008, Company will independently operate the Youth (juvenile)Cartoon Channel.