EXECUTIVE BOARD MEMBERS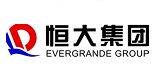 Evergrande Group
EXECUTIVE BOARD MEMBERS
Evergrande Group, listed on the Hong Kong Stock Exchange, is a mega enterprise collective focusing on residential industry for the people';;;;;s livelihood and integrating the commercial, hotel, sports and cultural industry as a whole. With a total assets of 274.59 billion yuan and more than 40,000 employees, Evergrande sets up branch companies (or regional company) in 4 direct-controlled municipalities such as Beijing, Shanghai, Tianjin, and Chongqing and 29 provincial capitals including Guangzhou Shenzhen Hefei Shijiazhuang Hohhot Xi'an Kunming Urumchi Yinchuan Xining Dalian and Guilin, and develops 262 large projects in 140 main cities throughout China,ranking No.1 in terms of land reserve, area under construction and sales area in China and ranking top three in terms of sales amount in China for three consecutive years. In 2012, Evergrande achieved the sales amount of 92.3 billion yuan, paid taxes of 13.5 billion yuan to the country, and created 420,000 jobs.In the first half of 2013, Evergrande realized a total turnover of 41.95 billion yuan, ranked No. 1 among all real estate enterprises in China; and Evergrande is confident to achieve its goal of a total turnover of 100 billion yuan in 2013.
When first founded, Evergrande established its company culture. Mission: Building a quality brand and establishing the enterprise with integrity;Spirit: Selfless effort, unfailing persistence and the pursuit of innovation;Style: Comprehensive planning, efficient implementation.Evergrande culture has persevered, driving the incredibly fast development of the company.
Evergrande determines to develop into a top international enterprise with "the largest scale, the best staff, the best management, the best culture and the best-known brand".