MEMBERS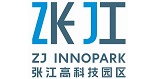 Shanghai Zhangjiang Culture and Creative Industry Holding Co., Ltd.
MEMBERS
Shanghai Zhangjiang Cultural Industry Park is a state-level demonstration zone featured with technology R&D, financial support and innovative service. It is the first national digital publishing base and was entitled The Third Batch of State-Level Cultural Industry Demonstration Zone by Ministry of Culture in Februray, 2011, and the First Batch of National Demonstration Base in the Fusion of Culture and Technology in May,2012.
The output value of the Park exceeded 20 billion yuan in 2012, with a continuous growth rate of over 30% for 4 years. More than 400 cultural enterprises are registered in this park, including well-known studios like SNDA, City Animation, Hippo Animation, Hujiang; functional organizations such as Shanghai Copyright Trading Center, Shanghai Copyright Service Center, Shanghai Cultural Industry Equity Investment Fund, Shanghai Animation Guild; and demonstration platforms including Shanghai Animation Museum, Zhangjiang Temporary Art Museum, Shanghai-Style Comic Center, providing various culture-related services.
Further development of cultural industry will be carried out in mid-Zhangjiang area. Platforms of R&D, incubation, operation, investment and financing, trading will be set up to form a ecological chain of cultural and creativity industry, in which small-medium enterprises are driven by leading companies. Our goal is to establish a world class cultural park.