MEMBERS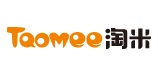 Taomee Holdings Limited
MEMBERS
We are one of the leading children's entertainment and media companies in China. We attribute our market leading position to our content development capabilities that leverage our innovative culture, experience in the children's entertainment market in China, and knowledge of virtual worlds and online entertainment to create enduring and iconic characters, images and story lines that attract a loyal following among children of the targeted age groups. Our success in developing branded entertainment experiences across online and mobile platforms has translated into growing demand for our content offline. Driven by our child-centric culture and cross-media platform, we are committed to delivering exceptional entertainment to children and families.
We have a proven track record in creating branded franchises popular with children and their families through our cross-media platforms comprised of virtual worlds, print media, film, television, live events, online video streaming sites, mobile applications, and social networking sites.
Established in 2007 in Shanghai as the first children's entertainment company in China, we launched our first online product Mole's World in September 2008, which became a leading popular brand among children and families. With encouraging participation and feedback from users, we successfully launched several online virtual worlds and other entertainment products in the following years, including Seer, Flower Fairy, Gongfupai and Taomee MaMa etc. To further strengthen our leading market position, we established our publishing licensing business in 2010, and expanded into merchandise licensing, film and cartoon animation business. As of December 31, 2012, we have launched four films featuring Mole's World and Seer, with over 250 episodes of cartoon animation broadcasted on over 100 TV cartoon channels throughout mainland China and Taiwan. In October 2011, we also expended into the mobile front by releasing our first mobile game, the mobile version of Mole's World. Since then, we have released several additional mobile games and applications, and our accumulated mobile downloads on Apple iOS and Android platforms have amounted to over 15.4 million as of December 31, 2012,
Our success is in part due to our efforts to reinforce parental trust by creating a safe and enjoyable entertainment environment with wholesome, age-appropriate content and standard‑setting security safeguards. We believe we were the first children's entertainment company in China to launch a separate online monitoring portal, "Taomee MaMa," which we believe increases online safety for children through parental engagement.
We have achieved substantial growth since we launched our first virtual world, Mole's World, in September 2008. Our net revenues grew from US$7.1 million in 2009 to US$36.0 million in 2010, and amounted to US$45.4 million in 2011 and US$40.2 million in 2012. For 2010, 2011 and 2012, 93.6%, 88.8% and 80.0% of our net revenues, respectively, were generated primarily from subscription fees that allow users to access premium features and from sales of virtual items, and the remaining 6.4%, 11.2% and 20.0% of our net revenues, respectively, were generated primarily from royalties, license fees, film and television, and interactive toys from our offline business. Our gross profit grew from US$5.1 million in 2009 to US$30.1 million in 2010, and amounted to US$37.7 million in 2011 and US$30.2 million in 2012. Our net income grew from US$1.3 million in 2009 to US$21.6 million in 2010, and was US$19.5 million in 2011 and US$8.9 million in 2012.