MEMBERS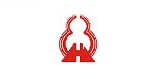 Gourd hill brief introduction
MEMBERS
Gourd hill was founded in 2001 in October, is located in huludao city northeast bohai shore, a distance of 6 km in huludao city. At the start of construction to determine the "gourd culture as the main line, the folk culture as characteristics, based on the The sea culture" theming, eventually create gourd "world cultural center" and " kanto folk culture on behalf of China".
Gourd hill after eleven years of hard work, build cultural tourism expo, folk craftsmen processing and display, exhibition, local folk performing arts, leisure agriculture and rural tourism in an integrated tourism industry park. In China in 2009 - the third international huludao gourd festival period, the national federation of folk artists association to name the park gourd culture museum "Chinese gourd culture museum", also formally awarded huludao "township of Chinese gourd culture" honorary title. Gourd hill also known as huludao city "city living room" of reputation. Currently "gourd culture museum in China" gourd displays as many as thousands of ten thousands, have le gourd, gourd pyrography, knife carved gourd gourd, coloured drawing or pattern, etc. Also collected in the United States, Brazil, Peru, South Korea, Japan, South Africa and other countries of the gourd crafts. Gourd gourd hill gourd technology wonderful artical excelling nature, culture has a long history.
Gourd hill ten years grinding sword, arduous journey of harvest the rich fruit, has been rated as: the national AAAA level traveling scenic area, national cultural industry demonstration base, township of the Chinese gourd culture, national five-star leisure agriculture and rural tourism demonstration garden, national agricultural tourism demonstration site, national demonstration pilot project of leisure agriculture and rural tourism, the leisure fishery demonstration base, the liaoning province famous trademark, etc.