MEMBERS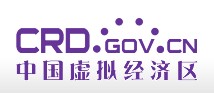 Introduction to Beijing Digital Entertainment Industry Demonstration Base
MEMBERS
Beijing Digital Entertainment Industry Demonstration Base (hereinafter referred to as the Base), founded in the year of 2003, is one of the first group of bases set up in Beijing for cultural creative industries. Under the guidance and with the strong support of departments at the national and municipal level, Shijingshan District worked hard to develop cultural and creative industries characteristic of digital entertainment in recent years in the face of opportunities and challenges arising from the removal of Shougang Group and the district's industrial transformation. Adhering to the road of developing cultural and creative industries characteristic of digital entertainment, Shijingshan District has formed the development pattern of online games, film and television animation and digital media, which support each other.
The Base is today home to 3,000 cultural and creative industrial companies, whose 2012 income added up to more than 24 billion yuan, with a contribution to Shijingshan's GDP surpassing 12% . Twelve of them, including Sohu ChangYou, ChinaRenRen, Spearhead, HuaLu Baina Film &TV , have entered into capital market at home and abroad. Chinese Animation Game City, and New Shougang High-end Industry Comprehensive Service Area boom with each passing day, promoting integration of the five leading industries in accordance with CRD positioning, and vigorously promotes industrial upgrading and regional transformation. As a result, the proportion of the district's tertiary industry has risen from 32.7% in 2006 to 62.6% in 2012.
The Base has been identified as "National Digital Media Technology Industrialization Base" by Ministry of Science and Technology, as "National Online Game Animation Industry Development Base" by General Administration of Press and Publication,as "China Electronic Competitive Sport Development Center" by State General Administration of Sports, as"National Animation Industry Base" by State Administration of Radio, Film and Television, and as "National Cultural Industries Demonstration Base" by Ministry of Culture. It was awarded the "2011 Top 10 Most Influential National Cultural Industries Demonstration Base" by Ministry of Culture in 2011. It was identified as one the first group of "National Demonstration Bases of Integrating Culture with Science and Technology " by five ministries under the State Council including Ministry of Science and Technology, and Publicity Department of the CPC Central Committee in 2012. Based on developing digital entertainment industry that combines culture with science and technology, the Base has succeeded in sharpening the competitiveness of its brands on market. Shijingshan District is today "China's Number One Digital Entertainment Division" .
In future, exploiting the advantages of Shijingshan Sub-Park of Zhongguancun Science Park, the Base will cash in on the opportunity of the government's effort to promote the prosperity of socialist culture and to build Beijing into a world city with Chinese characteristics, to vigorously implement the strategy of seeking both technology innovation and culture innovation. The district will make effort to seek high-end development in accordance with its own conditions, and build itself into a national cultural industry demonstration base with international influence, thus promoting China's cultural industries to become the pillar industry of national economy.